CallTower attains Premier Provider Status through Global Cisco Webex Partnership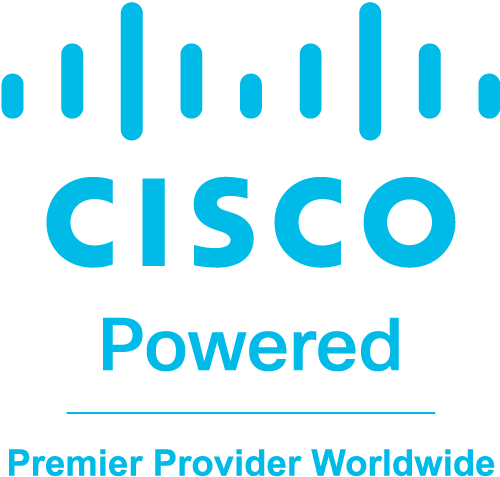 Salt Lake City, UT, Rochester, NY, October 25, 2023 – CallTower, a renowned name in the orbit of cloud-based unified communications, contact center, and collaboration solutions, has reached the pinnacle of success by earning the coveted Premier Provider Worldwide designation through their esteemed partnership with Cisco.
This remarkable achievement is a testament to CallTower's unwavering commitment to excellence and their dedication to delivering cutting-edge communication and collaboration solutions. Through this prestigious partnership, CallTower has surpassed all eligibility criteria, solidifying their position as a Premier Provider worldwide.
In addition to this remarkable milestone, CallTower has also secured multiple Cisco Powered Service designations in the categories of Webex Calling and Webex Contact Center. These designations unlock more benefits and value to help you build your managed service practice. Being a Cisco Premier Provider worldwide reaffirms to our partners and customers the dedication and investment CallTower drives to provide the best solution to our customers globally.
CallTower's standout offering, Webex Calling brings together voice and video calls, messaging, and collaboration under one roof, offering unparalleled convenience and efficiency for organizations of all sizes. With a strong focus on scalability and security, this solution is engineered to meet the diverse needs of modern businesses along with Webex Calling, CallTower also provides the ultimate customer service solution with Webex Contact Center. Its comprehensive, fully customizable, and highly secure platform is tailored to address the intricate needs of some of the largest contact centers globally. This innovative solution equips businesses with the tools and features required to provide seamless, omnichannel customer experiences, ensuring exceptional speed and accuracy. Notably, this solution significantly enhances customer satisfaction, issue resolution, and the overall productivity of call agents.
CallTower's journey to achieving the Premier Provider designation in their Cisco Webex partnership underscores their unwavering commitment to delivering top-tier communication and collaboration solutions on a global scale. With this milestone, CallTower affirms its position as a leader in the industry, empowering businesses to achieve greater efficiency, security, and customer satisfaction.
Commenting on this milestone, Doug Larsen, VP of Product and Software, at CallTower, expressed his excitement, stating, "As we mark this significant milestone, CallTower stands at the forefront of the industry, showcasing our dedication to providing cutting-edge unified communications, contact center, and collaboration solutions. Our Premier Provider status in the global Cisco Webex partnership is a testament to our unwavering commitment to excellence and innovation."
Since its inception in 2002, CallTower has evolved into a worldwide cloud-based, enterprise-class Unified Communications, Contact Center, and Collaboration solutions provider for growing organizations worldwide. CallTower provides, integrates, and supports industry-leading solutions, including Cisco® Webex Calling, Cisco® CCPP, Operator Connect for Microsoft® Teams, Teams Direct Routing, GCC High Teams Direct Routing, Office 365, Zoom (BYOC), Zoom Phone, and four contact center options. 
For more information, contact marketing@calltower.com